A Urinary Tract Infection (UTI) is a bacterial infection of the lower urinary tract, including the bladder and urethra.
Most UTI sufferers recover quite quickly. But not all. For some, the symptoms keep coming back. For some, they never go away.
Recurrent or relapsing UTIs
The symptoms of recurrent (long-standing) UTIs may differ; the pain can be a little less intense. But that doesn't make it any easier to live with. Relentless pain is wearing.
Unfortunately, conventional treatment with antibiotics can lead to thrush and/or a bacterial vaginal infection. Don't worry. We can test for them too – and treat them at the same time.
It feels like no-one understands
The depth of suffering that UTIs cause is generally underestimated and misunderstood. A recurrent UTI can really reduce your quality of life.
"Having a UTI is like living with a feeling of poison under my skin and running through my veins. I can't think clearly or concentrate on any task, however small."
But it's not just about the discomfort. No one else really understands what you're going through. No one else knows what to do about it. And that's scary.
When you tell us there's a problem, we'll believe you.
Using a combination of expert clinical diagnosis and first class laboratory testing, we'll endeavour to find the cause. We'll liaise with hospital consultant colleagues if further investigations are required.
We will devise a unique treatment plan based on our clinical results and your medical history. Regular monitoring and follow-ups will optimise your treatment and should encourage ongoing improvements.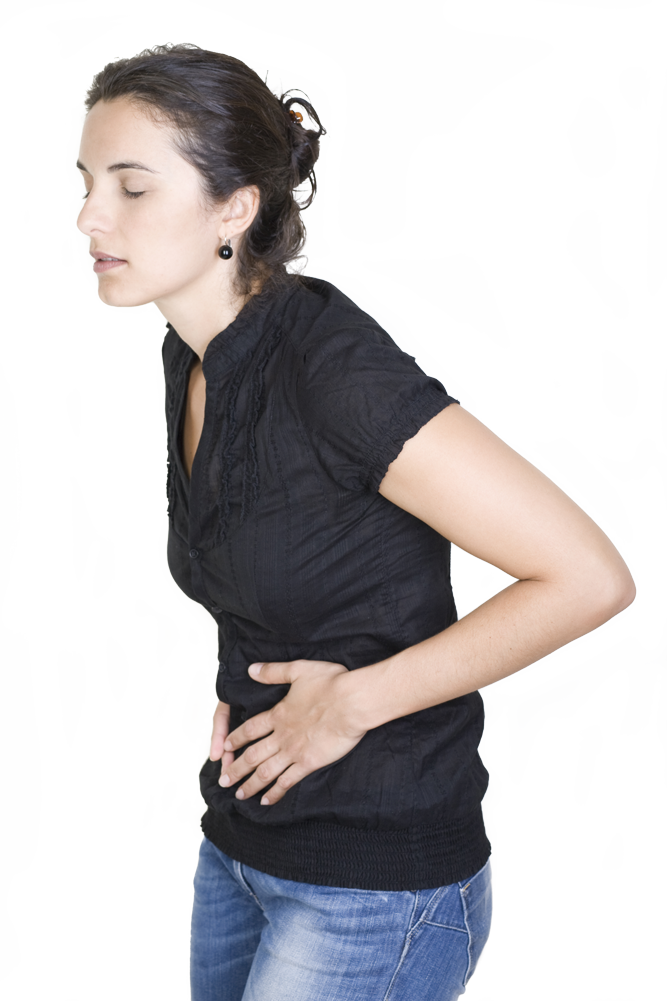 "I just wanted to write to let you know what a wonderful service Dr Anderson provides. Not only is she extremely patient and caring but she has a wealth of knowledge; she has helped me with my recurring urinary tract infections to the point that the symptoms are so much more relieved and under control than ever before. First-class treatment every time. Thank you, Dr Anderson!"
"This disease is utterly debilitating and when I first saw Dr Anderson I was close to breaking point, was in pain daily and struggling to live a normal life. She was extremely understanding and gave me confidence that I would get on top of this disease and six months on with the antibiotic regime I'm no longer in agony and have my life back. I'm hugely grateful for her support and for shining a light on this truly awful disease. It's also really beneficial that she also looks at it from a holistic perspective and makes recommendations on different herbs to take alongside the traditional medical route."
"After several UTIs over a three year period which progressively got worse, I consulted Dr Anderson. She explained my condition very thoroughly and after an extremely detailed urine analysis recommended treatment which has improved my quality of life greatly. I can't thank her enough because I know if I hadn't been to see her I would definitely have had more infections by now."
"After suffering repeated UTIs for some time and getting nowhere with my GP In Scotland, I was desperate to find someone who could help me. I found out about Dr Anderson and her work through an MS magazine and had my first appointment with her in December 2019 at which I felt very comfortable and relaxed explaining my issues. It was such a relief to feel listened to and understood and Dr Anderson has a wonderful way of explaining things. She is passionate about her work in this field and this shows in her determination to help overcome any problems. Since this appointment, I have not had a single infection which has made my life so much easier and have had telephone follow up appointments to save me from travelling down south again. I would definitely recommend using Dr Anderson's services and wish I had discovered her years ago!"
"I just wanted to let you know that thanks to Dr Anderson, I was able to prove to my GP that I did have a UTI that requires treatment and I've been prescribed antibiotics at long last. I did have to change my GP practice but I'm glad that I did as I was properly examined yesterday and listened to. Jodie, thank you so much for listening when I called, I really was desperate and you gave me hope. It's no exaggeration to say that I've been suicidal at times and if it weren't for you actually hearing what I was saying, and acknowledging what I was going through, I don't know what would have happened. I can't thank you enough."
"Before treatment I could barely walk, I was pretty much bed-bound in excruciating pain. It felt as though my bladder was being pulled out of my body whilst cats were using it as a scratch post. I felt a permanent need to go to the toilet but no relief when I went. I went through loads of tests with Urologists etc but nothing was found. I was then given a diagnosis of Interstitial Cystitis and that there was nothing that would help it except for diet change and pain relief. I have my life back, I work full time and live a normal life with only diet modifications. I haven't seen my GP or needed to visit A&E in terrible pain since starting treatment with the Focus Medical Clinic. Prior to treatment, I was visiting my GP weekly desperate for help, every time my urine results came back negative but I was given so many short courses, between 3 to 10 days, of various antibiotics that did absolutely nothing to help with the pain. I owe Dr Anderson my life as I was close to suicide with the pain and life sentence that I had been given. With the right testing and correct antibiotics, I would never have been left in this situation."
"After 3 agonising months and receiving several different types of antibiotics with no discernible improvement, I knew that I needed to find someone who understands this awful condition. I did some research and found out about Dr Anderson; her methods seemed entirely appropriate to me. After submitting my urine samples, Dr Anderson contacted me to go through the results and discussed the whole condition with me. She prescribed an antibiotic that I had not previously had as the bacteria present are not resistant to it. She also recommended natural supplements. 7 months later I am much improved and under Dr Anderson's guidance, I feel pretty normal again."
"As an over 40-year long chronic UTI sufferer I am so grateful to have found Dr Anderson. Her obvious expertise in this field has made me feel I am not alone in dealing with this problem. At present, I am on nitrofurantoin and I am doing well. What I like most is that Dr Anderson does in-depth urinalysis and tailors her treatment to you specifically, and treatment is changed as circumstances change. To find a Dr who is sympathetic and understands your condition is priceless."
"I had struggled with the symptoms of a UTI for six months before I found Dr Anderson. I had been given various short courses of antibiotics and overactive bladder medications by my GP and had undergone painful investigations by a urologist, none of which alleviated my symptoms of constant urge. I felt really unwell throughout this period, I wasn't sleeping, felt constantly nauseous and had to have an extended period of time off work. Right from my first consultation with Dr Anderson, I felt as though she really understood my distress and my symptoms. A broth culture identified specific bacteria and I was prescribed antibiotics accordingly, alongside other natural medications. I am five and a half years into treatment now and although I still experience symptoms I am much better than I was. Things are still up and down and that's how it is for some of us but I trust Dr A completely and know that I can contact her for advice whenever I need to."
A UTI diagnosis need not be a life sentence
If persistent UTI symptoms are ruining your life; if repeated tests have failed to define the nature of your infection, get in touch. We're here to help.